The Claymont Lions Club was chartered by Lions Clubs International on March 28, 1938. Our Club was sponsored by the Wilmington Lions and became the seventh Lions Club to be organized in the State of Delaware and the first club of any kind organized in Northern New Castle County.
In 1938 there were twenty members in the Club. These twenty charter members gave freely of their time, energy, and talents for a definite purpose–namely, to make their community a better place in which to live. Today, over seventy members carry on the tradition of serving the greater Claymont community, there are over 56,000 Lions Clubs worldwide with membership surpassing 1.4 million Lions, making up the largest service organization in the world. The objectives of Lions Clubs International are "Service to the local community, the State, the Nation and the world" and these remain the Club's objectives. The Claymont Lions Club is dedicated to humanitarian service.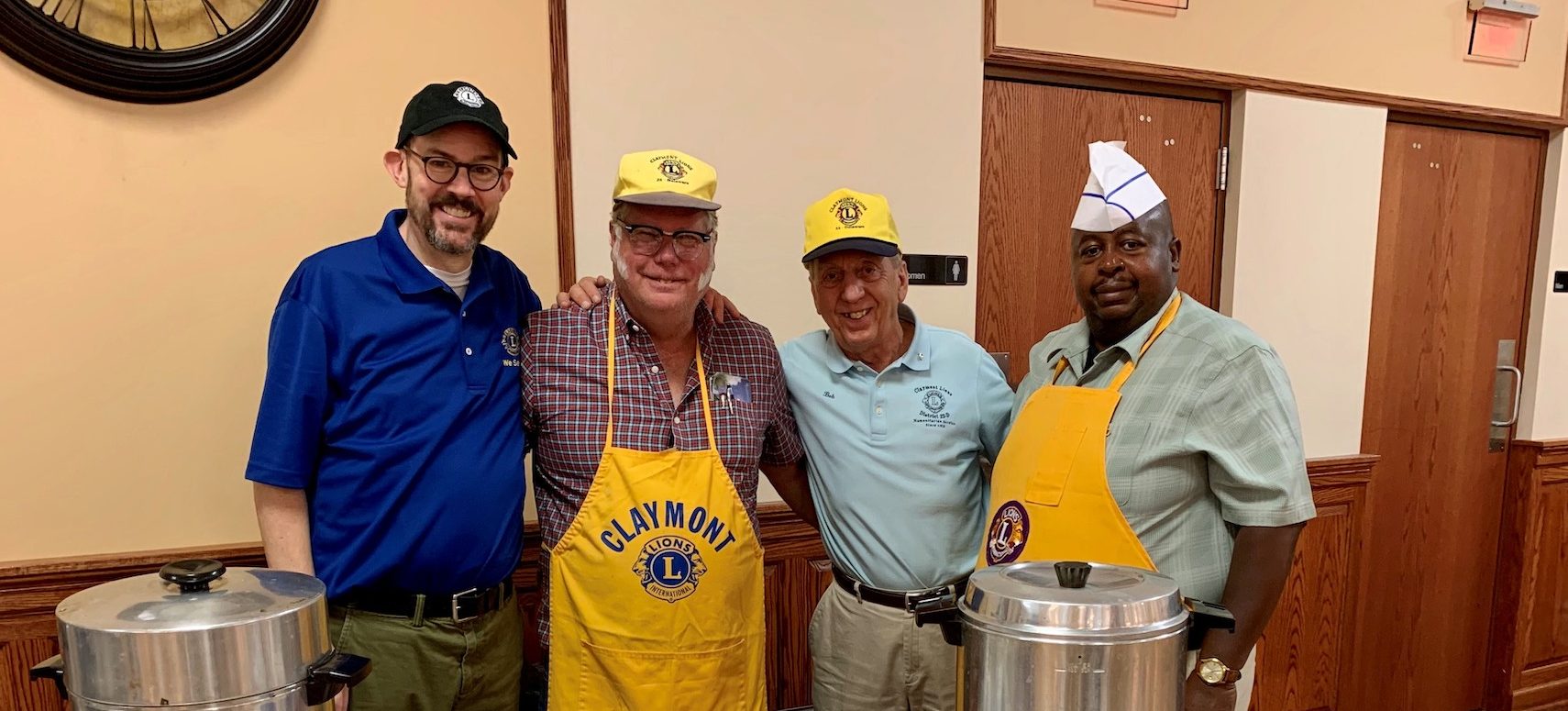 Since 1938 the Club has initiated over thirty-five different fund-raising projects. From these projects we have raised and placed back into the community over $1,700,000. Current Club fund raising projects range from various raffles to our Christmas Tree sale, and Pancake Feasts. During the 2021-2022 fiscal year we placed back into the community over $45,000. In 1938 the Club's budget was approximately $500. The Claymont Club's successful growth has enabled us to expand the sphere of work and service to others.
Our fund-raising projects have enabled the Club to support the Delaware Lions Foundation, Lions Club International Foundation, Leader Dogs, Girl Scouts, Boy Scouts, Adopt-A-Family, Special Olympics, Camp Sunny Brook for the Blind, Delaware Valley Eye Bank, Sight and Hearing foundation, Claymont Community Center, Senior Center, and Lions Vision Research Foundation. Our projects enable the Club to provide preschool vision screening; scholarships to both college bound students and vocational technical students and provide eye exams and hospital equipment to needy individuals in the community. 
The Claymont club has the largest supply of hospital equipment in use in the State. This equipment is provided free of charge to anyone in need. The club also sponsors the annual Claymont Christmas Parade.